Spiritual Seminars and Retreats – What to Look For
If you're doing some online research on spiritual seminars and retreats because you're considering signing up for one, then you'll want to take your time and do your research carefully and thoroughly.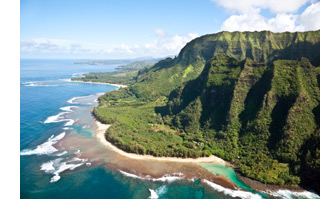 After all, you'll not only be investing your money, but also your time and effort in the seminar or retreat package you select, and you certainly don't want to choose the wrong one.
If you've never participated in a spiritual seminar or retreat before; then it's very probable that you don't know the sorts of things to look for in order to avoid making a costly and time-wasting mistake.
I'd like to help you with this important decision, so please let the following information about spiritual seminars and retreats serve as a guide during your search.
What To look For
Whether it's your first time or you're an experienced attendee of spiritual seminars and retreats, you'll want to do everything you can to ensure that your experience will be as enriching as possible.
One of the best ways you can avoid being disappointed is by limiting your choices to only those events that offer money-back guarantees. Then, if you discover you've chosen the "wrong" seminar or retreat, or if for some reason the event experience doesn't live up to your expectations, you'll be able to get your money back.
You do, however, need to dig just a little bit deeper if you find a seminar or retreat that offers a money-back guarantee. Read the fine print to see if there are any exclusions or limitations on the guarantee.
A good guarantee promises the return of all your money if you're not satisfied for any reason. If you find an event with an unlimited guarantee like that, the only thing you'd lose if you're disappointed, would be your time and effort in getting to the venue.
Losing time, especially, is something you'd rather avoid because it will delay your journey toward increased personal development and enrichment, but with a good money-back guarantee at least you won't lose your money as well.
The Right Environment
You'll also want to search for spiritual seminars and/or retreats that provide an environment where you'll be supported and guided throughout the entire experience – especially if you're new to the concept of retreats.
The support and guidance you will receive from being in this type of environment can literally make or break your experience so make sure you research the facilitator/s involved, or better still ask other people who have attended the spiritual seminar or retreat you are considering.
While you're investigating specific retreats, make sure you find out about the background and experience of the retreat organizers. For example, how long has the retreat's facilitator been teaching and mentoring people? Your personal development is at stake here, and you won't want to participate in a retreat that's being led by an unqualified  facilitator.
An experienced coach is much better equipped to help you than a novice. One thing to do is to google the facilitator and see what information you can find about them from other sites or sources other than the website connected to the particular retreat you are looking at.
Expected Results
You should also try to find out whether the spiritual seminars or retreats you're considering have achieved positive results in the past. One way to do this is by looking for testimonials while you're on a retreat's website.
The testimonials of people who have been in a retreat's environment and completed its program can speak volumes about whether the retreat is able to help its participants achieve good results.
Finally, find out whether there's a mechanism in place that allows you to contact a retreat's coach without incurring any cost. A free, no-strings-attached initial consultation or meeting (even if it's conducted online or over the telephone) can help you determine whether you and the coach have a good rapport with each other before you spend any money.
The presence (or absence) of this type of rapport between you and the coach will play a major role in whether the spiritual seminar or retreat you choose to engage in will be successful or not.
In addition to making the retreat environment much more enjoyable, good rapport between you and the spiritual retreat's coach will make it much easier for you to learn and grow from your experience.
I hope this information about spiritual retreats and what to look for helps guide you toward the right decision.
Choosing a spiritual retreat to engage in is not a decision to be taken lightly. Take your time and do some careful research.
My hope is that by using the information above, you'll choose the "right" retreat – the retreat that can help you grow spiritually and help you transform your life into one that's more harmonious, satisfying and balanced.
Seminars and Retreats offered by Your-spiritual-life-coach
---